One of the very first things someone should do is to get a visa, before even booking the plane ticket. This will be required if they wish to live and work within Australia. It can be applied for online.
Once this is done, and the person is ready to go, they should let their bank know of any travel intentions. If the bank sees that their card is being used overseas, then they could cancel it. This can be extremely inconvenient. Keeping the bank well informed will prevent this from happening.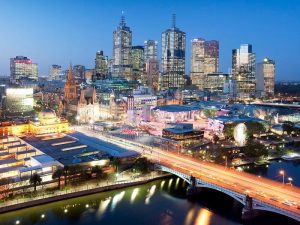 Planning ahead is a good idea. If someone has plans to stay in Australia during the coming year and beyond, then they should make sure that they have their accommodation, employment and legal documentation prepared for in advance.
They should be aware of the vital fact, that the majority of Australian apartments come unfurnished. Some do have furniture, but they are significantly more expensive. Luckily, each year this country has what is called "Hard Rubbish Day". It is a time for citizens to throw out any of their unwanted furniture. This is an ideal time for people to find what they are looking for on the streets.
When a newcomer to Australia rents an apartment, they will often need to pay at least four weeks in advance as a deposit. Therefore it is wise to already have this money saved up. Each landlord and rental company will have a different policy. Researching these will help get an idea of the best places to find an apartment.
Healthcare in Australia can sometimes be expensive. People can minimise this cost by bringing their medication prescriptions from their home country with them. However, it is crucial to find out if the drug in question is legal to take into the country. Visitors should also declare them at the airport.