After a long week stuck at work, a person will want to make the most out of their weekend. Australia has plenty of exciting things for everyone to enjoy. Knowing the best areas to go, will help people work out where they want to spend their free time. Each part of the country specialises in different recreational activities.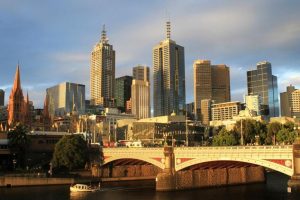 Melbourne is the place to be if you want to see a live show. There are several great venues here, where plays and music gigs are held. Melbourne also offers some beautiful art galleries and top-notch restaurants to visit.
Sydney is perfect for relaxation in the day, and excitement during the evening. It has some of the best beaches in all of Australia. There are fun nightclubs to explore that are open till the early hours.
This country is famous for its exotic native animals. Cairns is the best place to go if you want to see the famous crocodiles of down under. It is renowned by backpackers for its picturesque landscape and fun watersports.
But Australia is not all about nature. There is also a thriving city life. Brisbane is a prime example of this. It offers all the necessary amenities of modern life, as well as tropical temperatures and famous sporting events.
Perth is perhaps the most laid-back area in the entire country. It is the place to visit if a person just wants to sit back and relax all weekend. The beautiful weather makes it ideal for sunbathing. It is easy to take a nap in Perth and find that the day has gone by quickly.
Finally, the area of Darwin has appeal for people who want to experience different cultures. It is a melting pot of world nationalities, each contributing their own unique art and food. There is enough in Darwin to satisfy any visitor.