If someone wants to live in Australia, then money will be an essential factor for them to consider. There are several things that this person should be aware of before they make such a significant financial commitment. Knowing these will make a move to Australia much smoother.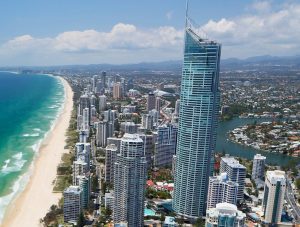 The cities of this country can be expensive places. Rural areas are undoubtedly cheaper to live in, but can still make a significant dent in a person's wallet. If they have not found a job in Australia yet, then it is wise to save up their money. It will be needed in the months ahead.
Generally speaking, it requires at least AU $5000 to live on for three months. However, this will depend on their other budgetary requirements. Making a note of all their potential expenses will help visitors recognise how much money they will need. This can include fuel, accommodation, internet, food and drink.
It is also useful to set up a new Australian bank account. Once this is ready to use, a person should use a cheap transfer service to move money from their previous account to their new one. They should also keep in mind that bank fees in this country can be annoyingly high.
Regarding travelling across the country, a camper van is one of the best vehicles to use. It is a smart investment, due to its fuel economy and reliability. Using the same vehicle on a long trip will save on rental fees.
If someone is only living in Australia temporarily, then it is a good idea to pay any bills they have in their home country. Sometimes companies will pile on additional fees over time. This can be prevented by making sure any utilities are paid for before a person even makes their trip over to Australia.